Spaces for Serenity – Making Your Whole Home Relaxing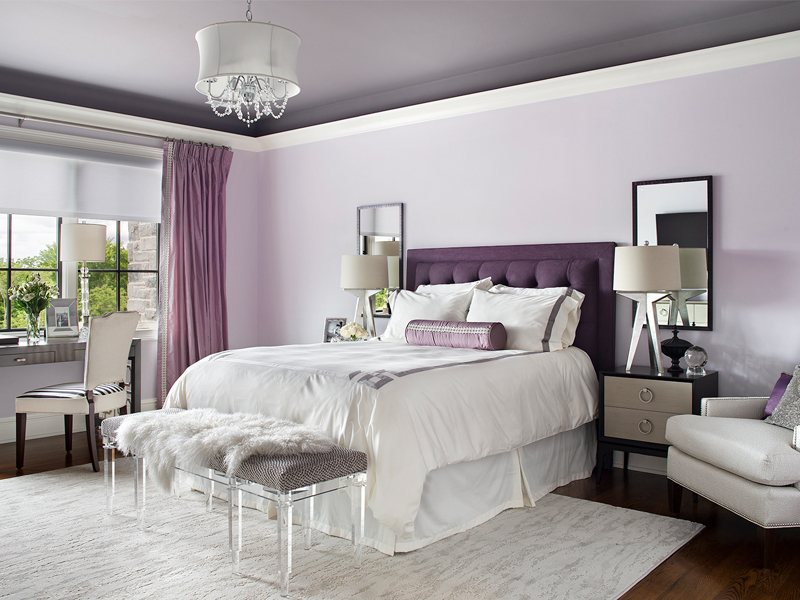 So much of our lives happen at home these days. Home has also become our office and, for some, our classroom. Regardless of what 2020 has brought to your personal life, having a serene home is essential to getting the rest and self-care you need. Suppose you really want to increase the sense of tranquility In your home: ultimately you're going to want to work with an experienced interior design team who can strategize all of the subtleties of whole home interior design so that your spaces support a sense of wellbeing, while also transitioning serenely from one to another. Here are a few things that we consider when peace is the goal of a design.
Color Palette Considerations
When you're designing for serenity, you have to approach things from a whole home interior design perspective. That means looking at the entire home even when considering even just one room's design. When peaceful, restful vibes are my client's goal, I look at how the color scheme create a soothing rhythm in a space and the adjacent rooms. Keeping to a "controlled color palette," so there's not a big spread of contrast, is key to creating those serene vibes.
A controlled palette example is whites, creams with a dose of another color such as pale blue-gray, blush or emerald green. Where there is a contrast in colors, we're very deliberate. Black in a sea of white, for instance, is striking while maintaining a sense of composure that's soothing to the eye. Another elegant yet soothing color combination I love is a touch of dark gray in a sea of taupe. It's a little less of a contrast than the black-and-white scheme and imparts a sophisticated accent without anything looking out of place.  The take-away is that its less about the colors than it is about their depth or saturation and the ratio of color used. Yes….designers do spend semesters in school studying color, and years in the field honing that skill.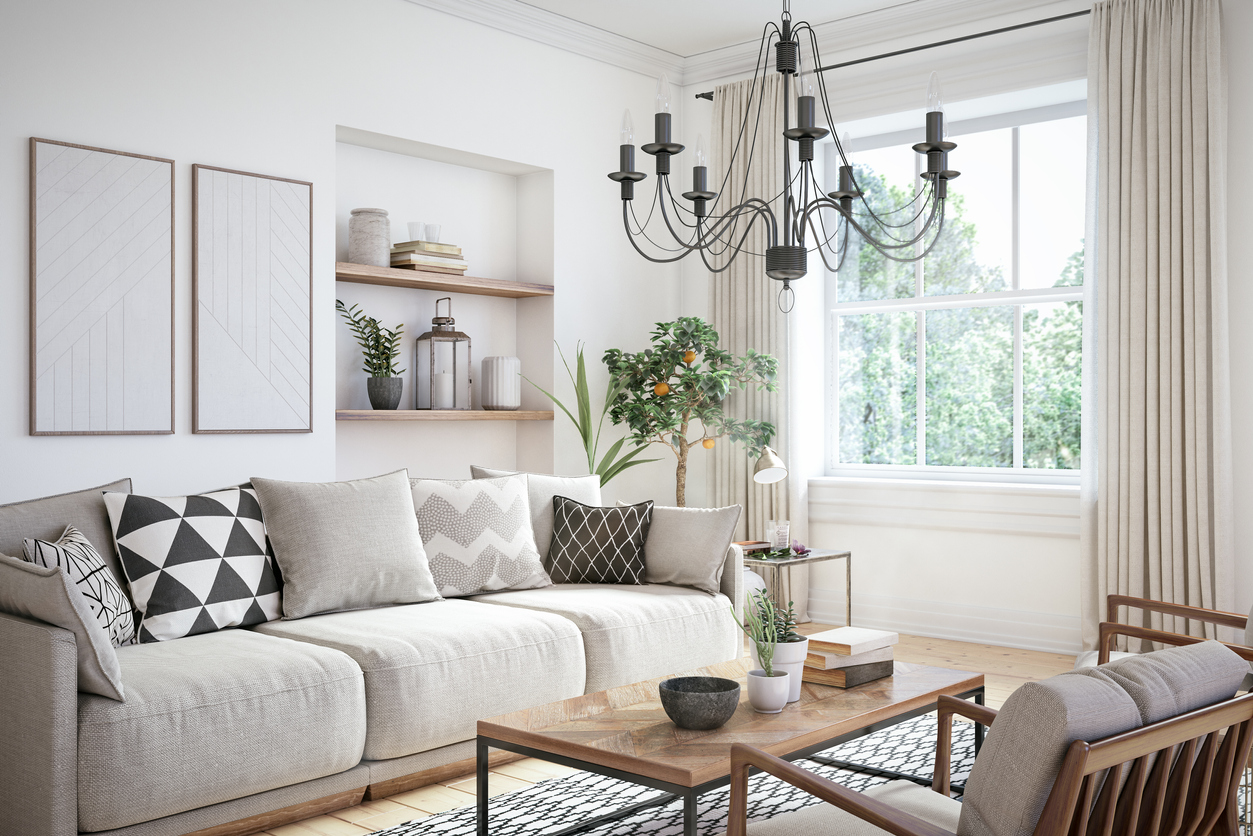 Cozy Textures are a Must-Have
Texture is essential in design, and it goes beyond fabrics, but let's talk fabrics first. Velvet is hot right now and always great in the right dose. A variety of soft textures are essential in whole home interior design that's focused on tranquility. Boucle is having a moment in design currently, but now it can run the gamut from reductionist and relatively subdued, to thick and cozy to intensely slubby.
Linen is a lighter option if velvet's just not your thing and it too pairs well with boucle. It's also important do dress windows, no matter how simply. Window dressings will soften the more rigid lines of a room's architecture and elevate the soothing outdoor views of nature because by framing it, you punctuate it.  Window dressings also help reduce echo which is a problem in open-concept spaces. Echo always gives spaces a cold feel. 
Organic Features Bring Peace
Other elements to consider come in the form of plants and organic materials. Wood finishes (vs. chrome or glass) bring warmth, especially when they feature a fine grain. Stone elements, textured accessories, and live plants all invite you to relax in the space.
I especially love easy yet elegant plants: orchids and money trees are low maintenance.  Just set them in front of a window and water them with three ice cubes once a week, and you'll have a carefree, natural element in your serene space. Certain palms and peace lilies are easy to maintain, but I recommend only the greenest of thumbs opt for live fiddle leaf figs. They're gorgeous but hard to care.
There is much to design and consider beyond this list. If you're ready to embark on your whole home interior design journey, we're excited to work with you! Contact us today to learn about the services we offer so we can create a true home haven that is rich in serenity AND style….you can have both.