High Point Furniture Market Pt1 – Design Style
The High Point Furniture Market is a major industry-wide event with a national and international reach. It not only brings the interior design industry together, but it also foretells design trends to come.
Welcome to our 4-part series highlighting the greatest trends the IDH team spotted at the High Point Furniture Market.
To spare you having to comb through a novel – we've divided our reporting into 4 major topics:
The overall trending Design Style at this year's domestic design show
The hottest Color Palettes
The latest Materials being used
The trending furniture silhouettes
Even better, because this trend report comes on the heels of our trip to Paris's Maison & Objet Design Show, we occasionally reference how the international trends translated into the US market.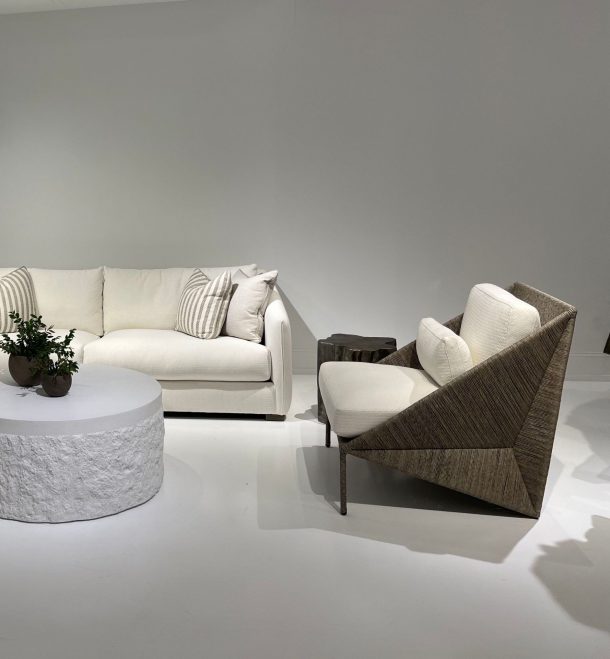 Interior design trend style for 2023/24 has shown itself to be globally influenced, with the majority focused on transitional style, albeit with European tendencies.
European styling showed up in occasionally lower seat heights, Euro-inspired curvaceous shapes, all with very similar color palettes seen at both the High Point and Paris' Maison & Objet Design Shows.
At High Point, Scandinavian influences poked through, with the use of blonder woods and natural finishes. The emphasis was more on the form of the furniture pieces, as opposed to the proverbial, "bells and whistles", ornamentation that we have noted in years past.
The modern twist on classic silhouettes was very popular at the High Point Furniture Market.
Mid-century modern influences remain a constant, like the little black dress of interior design.
Some manufacturers leaned heavily into futuristic tech-inspired elements, incorporating elements drawn from NFTs and cryptocurrencies.
Vintage 70's and 80's styling continues to show itself and have its moment, which is no surprise given the current direction in women's fashion.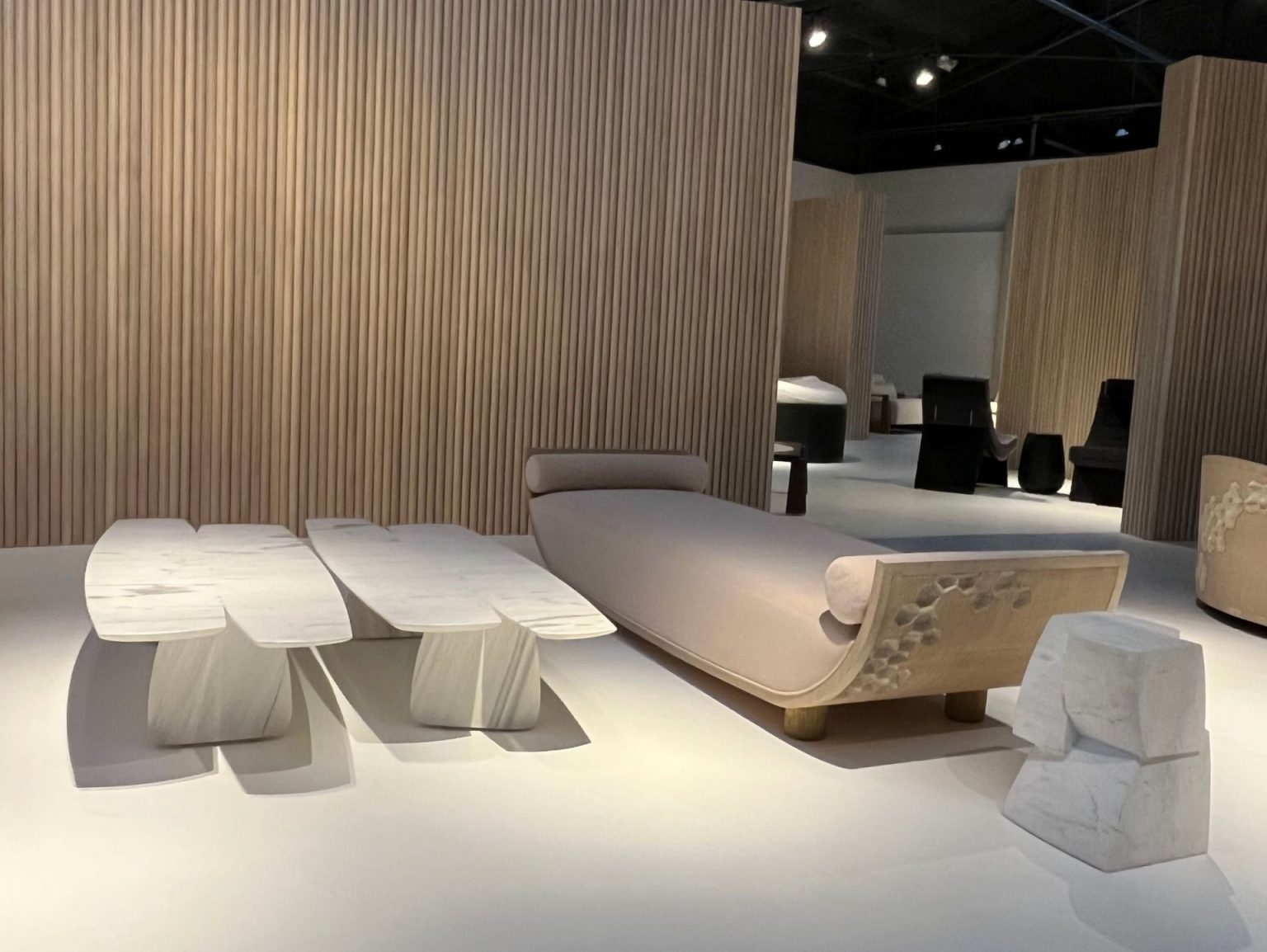 As designers and design lovers, it's thrilling to see the breadth of design being developed. There is literally something for EVERYONE; eclecticism has never been so exciting!
In total, upholstered furniture shapes were either clean and linear, or clean with voluminous curves – think of a club char inflated with extra air. Round, puffy and hard to miss.
Case goods or, "wood furniture", continue to lean into mixing materials, something we'll get into in a later article in this series.
Organic nods, like a live edge wood tabletop with an acrylic base, were noticed throughout the domestic show. Farmhouse style continues to remain prevalent, though in smaller doses or done with a different spin.
More on all this when we dive into the trends showing in the materials being used.
The headline for now on design style: Transitional, Mid-Century Modern, and Retro were the biggest design style takeaways.
Be sure to join us for all 4 blogs in this High Point Furniture Market trending report series. Tune in next time as we discuss the colors palettes that dominated High Point Furniture Market show!