All That Glitters! Creating Custom Interior Design Gold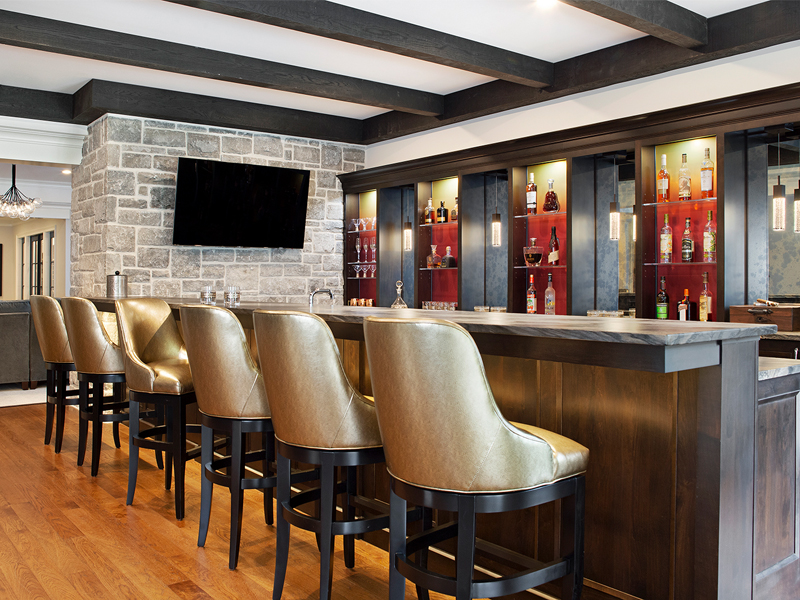 We love a good metallic moment around here. But good luck to anyone trying to predict what metal will be 'in' next season! They ALL are having a moment, and we are here for it.
For example, silver keeps dancing between high-polish, shiny-shiny-shiny, and a softer, brushed treatment. Rich, oil-rubbed bronzes are now a staple, having become trusty companions to elevate a room.
And gold has resurfaced in all its beauty — but it's different this time around. Gone is the brassy gold you may remember from the aughts. We are seeing more of a soft 18-karat gold; it's very warm. In fact, I just added some gold to my own home to update lighting fixtures. And I couldn't be more thrilled with it.
Design lovers, hear this, though: The real magic comes into play when we mix metals together.
THE ALCHEMY OF MIXED METALS
One thing, among many, that makes the custom interior design look so impeccable is the eye-catching mingling of materials. But the interplay of metals like silver and gold is extra-compelling — and is not a new thing.
Hello David Yurman and Lagos. Hello Tiffany & Co. and your little blue boxes. These jewelers have been combining silver and gold in time-honored, beautiful ways for decades.
Of course, fashion and home design have always gone hand in hand. So, of course, you can apply mixed metallics in your own home!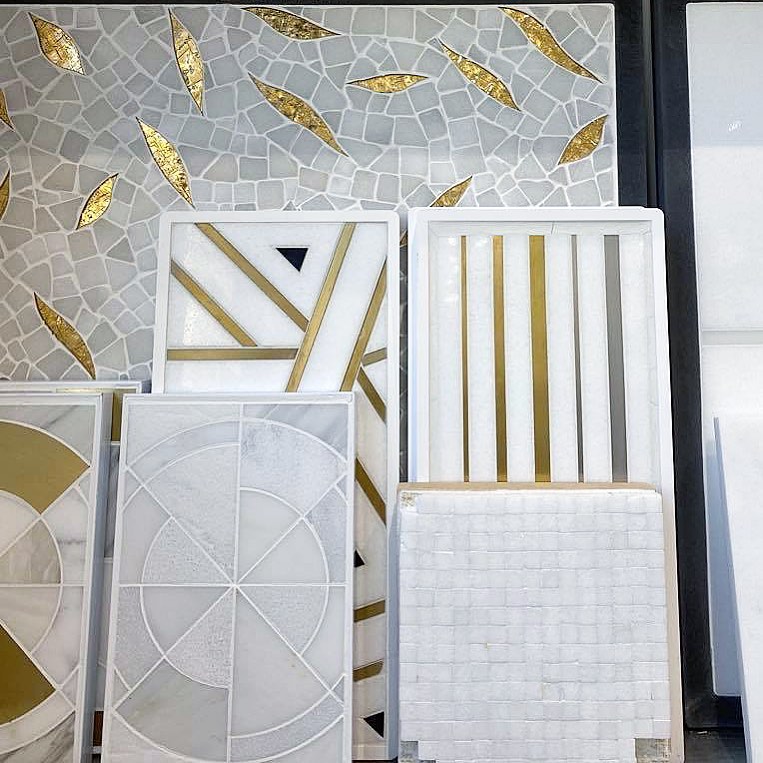 HOW TO MAKE METALS WORK
As we speak, we're designing a custom glass-topped table for a temperature-controlled wine room — and would you believe there are three different gold samples and four different silver samples we're considering?!
Metals are not a singular thought. Gold can be deep and rich and it can also be as light as champagne; it can almost look silver. How exciting!
What I tell my clients and what I tell young designers is this: It's not all or nothing! I often get asked: If I have gold hardware, do I have to also have gold fixtures and lighting, too?! The answer is absolutely NOT!
Bright polished nickel hardware can mix incredibly well with gold. We've also been loving the handsomeness of gold paired with black on finishes and the crisp modernity of glass and gold in tables and furnishings.
Bring in the silver and gold mesh panels on wood cabinetry… what a dream! How about wall coverings? Go for a dimensional gold wallpaper or a printed grasscloth woven with gold… let me tell you, those walls will definitely be talking.
How about a flocked velvet fabric with gold throughout… STUNNING. We've even recently put a spectacular faux hide rug with a gold fleck in a home… what a statement!
IT'S ALL ABOUT BALANCE
With metallics, one metal should be dominant in a residence — you may have 80% gold and 20% silver, or it might be a 60-30-30 split with three types. There are equal parts strategy and know-how here. Metals roll and morph throughout a home.
That's the beauty of our Wise Design approach to luxury custom interior design. We identify just the right mix-and-match of ALL elements (including metals!) to specifically create the right balance that works together to make each of your spaces shimmer perfectly for you.