3 Things to Consider Before Starting Your Luxury Interior Design Project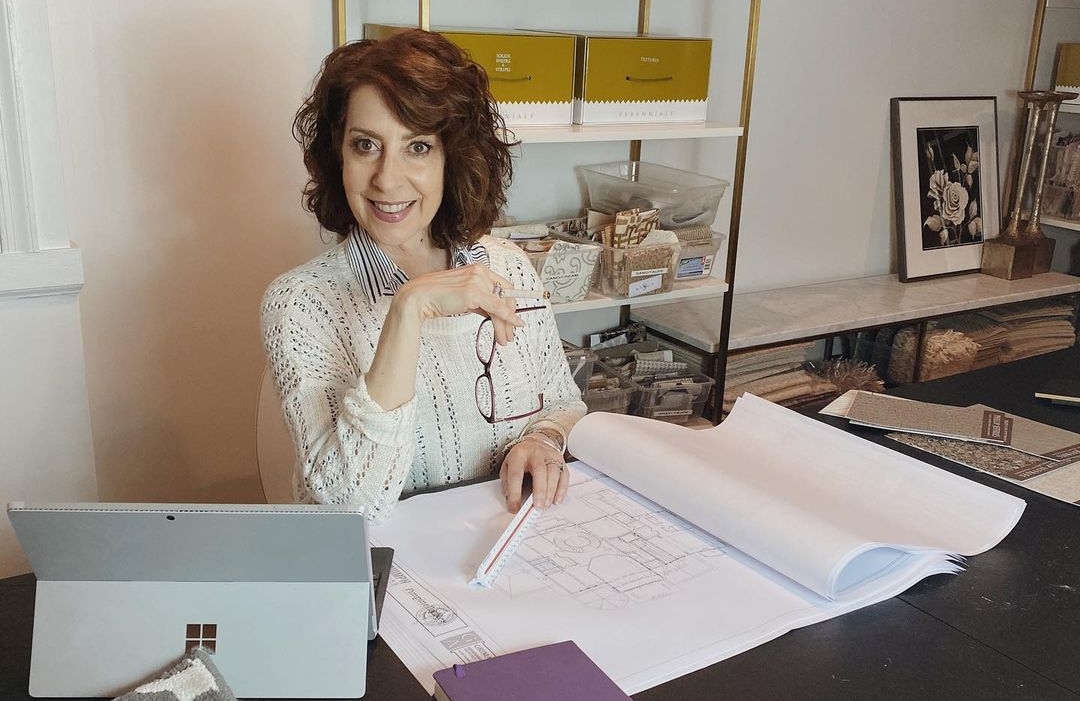 Starting a luxury interior design project is a big decision – whether it's for one room or your entire home. Let's be honest – life doesn't stop when you're in the midst of a design project. So, it's important to think about your project in terms of how you'll be involved in the process while still having time for work, family, vacations, and all the other demands on your time.
If this feels overwhelming, don't worry. We've got you! When you start a project with our team, we go over these considerations – and more – to fully understand your thoughts and preferences. It just makes everything run smoother if you think about these beforehand! So, without further ado, here are three considerations I would LOVE for every client to decide upon before starting their project.
Consideration 1: Timeline
Your timeline affects so much about a project. When do you want your luxury interior design project finished? A start date is quite different than a finish date, meaning, fully delivered and installed date. IDH will guide you through a discovery phase, creative development, and then the fabrication of your custom designs, right through the time we delivery the actual design for the big reveal. Remember, custom products aren't just sitting around a warehouse somewhere – they have to be made specifically for you.
When we start working together, we'll help you set a realistic timeline that's also efficient. We also always calculate and track lead times for production and shipping. Baring a major world event that may throw a wrench in a well-laid plan, in our experience, timeline forecasts are reliably on point for fabrication and installation, so you get to enjoy your new space when you expect to.

Consideration 2: Availability
Now that you have a timeline in mind, spend some time very seriously considering YOUR availability. Every luxury interior design project we do requires collaboration with our client. It's important to let us know if you expect to be offline for business or pleasure things such as travel, yes, but on the business side, if you are going off the grid for several weeks to settle a big case or take your company public yet you're a key decision maker on the team, can grind project movement to a halt.  We'll celebrate with you when you leave on a book tour for 4 months, but your time away does need to be calculated into your total project movement and delivery.
Supporting you in living your best life is the reason we want to design for you, because creating life enhancing deign is what IDH is about. Naturally, we want to best support you DURING your project as well. As long as we know ahead of time what your availability or constraints might be, your entire team – from builders to contractors to the IDH team – we can all plan around those life events and keep your project on track for your desired target finish date.
Consideration 3: Budget
Design budgets are the holy grail at IDH. We believe they should be treated with respect and managed.  Interior design budgets are simply about resources, allocation, and the end result. Given our vast experience, we are able to guide clients in what with projections and guidance to best serve their individual needs, values, and project.
When thinking about a budget, I always encourage a range, not a fixed number. This elasticity creates a fluidity so you can determine what's most important such as artwork, hand-knotted rugs vs. hand-tufted rugs, and more. In every project, IDH creates carefully projected line-item budget forecasts. These ensure your resources are optimized, eliminates frustration, and we find, our line-item budget forecasts help clients to retain a feeling of being in control of their project. You see how the dollars are being allocated, and, you know that IDH is stewarding your project in total.
Are you ready to start the luxury interior design project of your dreams? We'd love to chat with you! Contact us today to get started.