Your First Meeting with Donna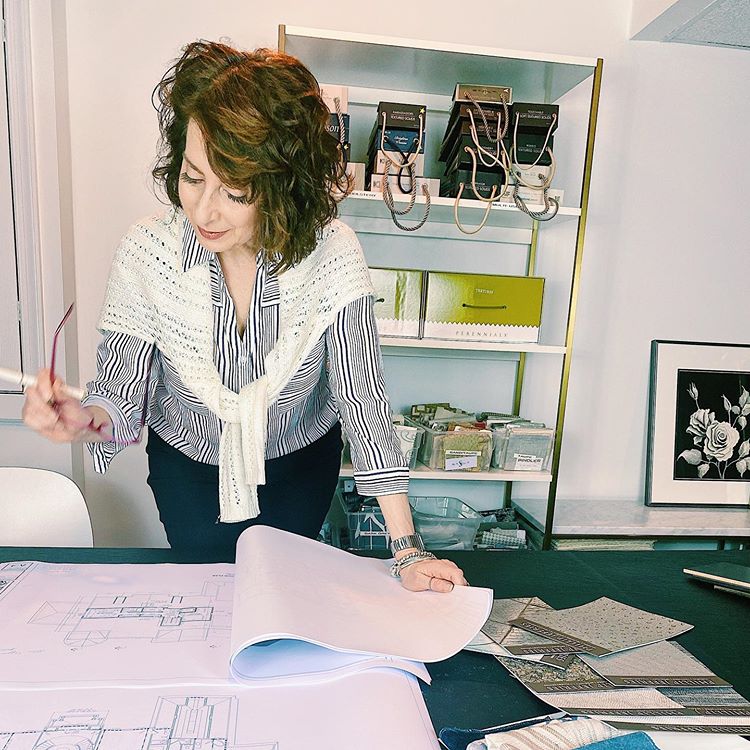 Finding the perfect luxury interior design team for your home project may feel overwhelming, but that stops here! Because we know what to ask, we take clients to incredible places in designing their dream home with outstanding results, but also excellent working processes. 
And, of course, we love to get to know our clients before embarking on a long-term agreement for design work. For our team, the human relationships we develop with our clients are just as important as crafting a spectacular room. Here's how we start every project.
It Starts With A Conversation
Every project starts with a phone or zoom conversation to determine if we're an ideal potential fit for one another. At this time, we have a relaxed and candid chat about your hopes, wishes, goals, budget, timeline, and concerns. Yes, Donna was once a design client herself, so she knows first hand that some fears can come with hiring a firm for luxury interior design services. We like to address those right from the start. We'll also explain our process, fees, services, and a realistic timeline and general budget for what we think the project will require during our preliminary conversation.
In-Person Design Session
If, after this initial phone or zoom call, you decide you'd like to explore working together, we schedule an in-person design session in your home. This true working session includes quality time with Donna as she reviews your space or blueprints,  and provides insight and guidance.  We are aware that some interior designers provide a no-fee, general consult as part of the interview process, but we have a different opinion. Because fit is so important, we believe it's important to have a full-power design session, just like the ones you'll experience once we commit to a long-term project together, so you know what to expect if you engage us. 
A first design session is brimming with valuable takeaways and we make them available without having to be under an agreement with our company. 
For clients who want to hire luxury interior design services for an existing structure, we meet in the space itself to discuss its design, layout, and renovation. If you have a new construction project, we review blueprints together. In both cases, Donna determines your design fingerprint so she can address what you and your partner or spouse love, need, and crave from the space. When we're done, you'll walk away with a fuller understanding of what your project will entail, and greater budget and logistical understanding. More often than not, from this meeting, clients ask to engage us. 
What Happens Next?
After this initial in-person design consult session,  we create and submit for your review and approval, a comprehensive scope of work for the project,  complete with clear service fee projections and a robust overview of the design deliverables fo your project. 
Your signed agreement and project deposit lock in protected time for you in our project calendar and once your start arrives, your project is ready to go.
All signed projects, no matter their size, enjoy our very thorough design path and processes with a clear beginning, middle, and end. Our process path keeps projects timely, budgets efficient, and clients happy. You'll always know where your project is at any given moment, thanks to our unique weekly project reporting systems as well.
In the end, we know that when you entrust us with your design project, we are beginning what is usually a long-term relationship together. When we do our job right – which is how we roll – we love knowing that we'll be creating something wonderful for you today, and should you need us in the future, you'll come back to us.  We want it to be THAT good for you. 
If you're ready for us to overdeliver and exceed your expectation, we're ready for you.  
If you're ready to experience the difference in working with a highly respected and award-winning luxury interior design team – and a team that works at once with professionalism and joy…because we love what we do for you…contact us today to set up our first conversation and in-person design session with us.