Living In Award-Winning Spaces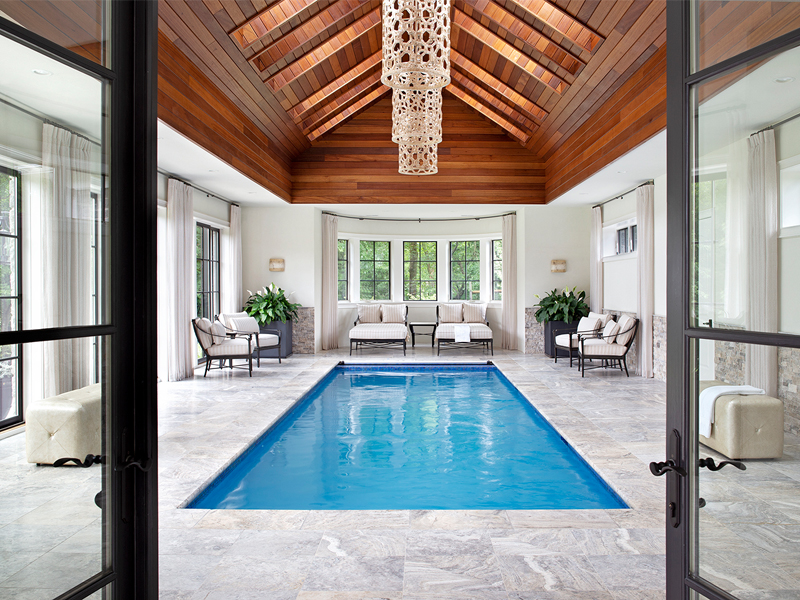 Creating unique spaces that people love to live in and that elevate daily living is the primary goal of our custom interior design. As a luxury interior design firm, we strive to exceed client expectations. As a result, beyond thrilled clients, is that many of our spaces have received some of the highest awards in the industry. Each space we tackle has its own challenges and constraints, yet what makes them award-winning is our impeccable design eye and processes and deep sensitivity to who our clients are in design. 
In each of the following featured rooms, Donna Hoffman and the entire IDH team of designers, contractors, and partners have approached the spaces intending to capture the essence of comfortable yet luxurious living. Whether a kitchen or bath, or a specialty space truly beyond the ordinary, each Interiors by Donna Hoffman award-winning space stands out as something exceptional.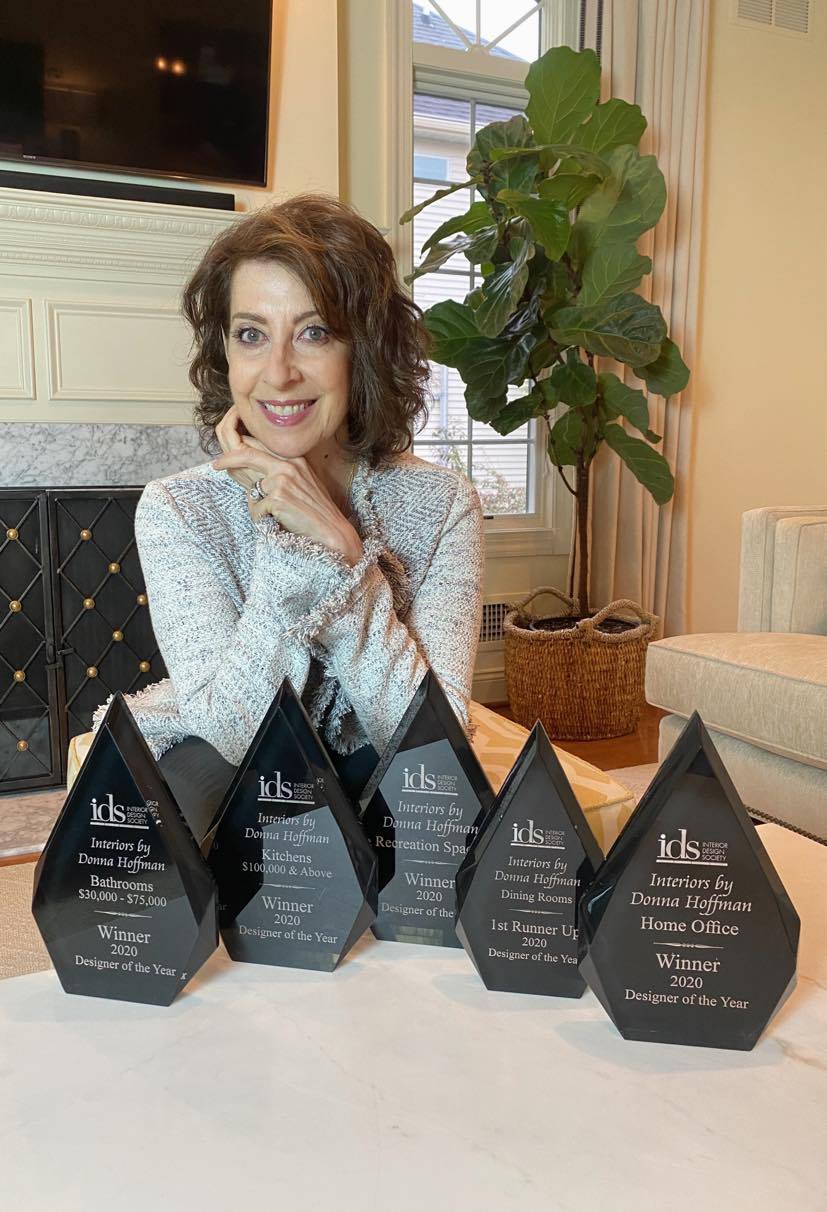 Unusual Spaces Require Unique Thinking
One of the most visually impressive, award-winning spaces created by our team is a two-story gentleman's library in Upper Makefield, Pennsylvania. This space has garnered attention from Luxe Magazine, earning a RED Award (which stands for Residential Excellence in Design) as well as top honors from The Interior Design Society, earning a 2020 Designer of the Year (DOTY) Award. With its two stories and custom ebony millwork and cabinetry, the library is a signature room in the client's home.
Well after construction began, and after the second story was well underway, our client requested a change adding a two-story library. As part of our custom interior design services and in keeping with our collaborative strengths, Donna worked with the builder to redesign the space with innovative problem solving and the client's design personality in mind. A stunning spiral staircase leads to a reading loft, while stellar two-story windows are dressed in fine gray flannel appropriately reminiscent of menswear, and a custom glass-bottom work table anchors this eye-candy filled space. 
Depth, Texture, and a Fine Attention to Detail
The kitchen in this Upper Makefield, Pennsylvania, home won the top interior design award in its category in the 2020 (DOTY) Awards as well. The client, who loves to cook and entertain specifically did not want "another white kitchen."  Sister islands, custom cabinetry, luxurious tile, lighting accents, and the best stainless-steel appliances make this kitchen a haven for the home chefs. The open floorplan required us to create a kitchen that was both beautiful, intimate, and functional. The larger island, complete with four custom turquoise upholstered bar stools, maximize workflow and storage while keeping the kitchen open and airy. 
The small details of this space make it remarkable. The thin column of wine storage beside the mirrored refrigerator panels adds a depth to the back wall that's both visually stunning and incredibly useful. The adjustable pot-filler at the gas range and concealed TV above it are just a few of the fun features added to this residential kitchens. To prevent the space from seeming oversized, care was taken with line and texture to keep the eye entertained and moving, to include the repeated X pattern in the cabinets, and the refined, textured herringbone backsplash, and blingy island light fixtures. 
Luxury is a Must
Nothing says indulgence and luxury like a well-designed bathroom. And nothing glitters more than gold, except maybe for platinum, and this room just shines with an Old Hollywood glamour in silver and white. One of the significant goals of IDH's custom interior design is to create spaces that break the mold. We went for bold, yet controlled, in this space, indulging the glam urge of our client. 
Stunning floor-to-ceiling window dressings in a tone-on-tone pattern frame the double windows in this bath. The freestanding, custom clawfoot tub looks like magnificently polished in antique silver and contrasts beautifully with the modern dual vanities. The space is all woman and with no apology. We controlled the color palette with intentional restraint so the room remains elegant and serene while undeniably striking. It also won a 2020 DOTY (Designer of the Year) award. 
Another luxurious feature space in this same home is the indoor pool  – also called a "natatorium." With its combination of sleek marble tile and wood panel vaulted ceiling – complete with skylights above the pool – this resort quality recreation space is just breathtaking. Sexy lounge chairs, with their gentle curves, repeat the pattern found in the console table just outside the pool room's double doors, integrating the spaces. A gorgeous set of mother-of-pearl chandeliers above the pool crowns the room and epitomizes sophisticated custom interior design.
If you're ready for us to help you realize your design dreams, to help you discover what makes you thrilled in design, or to give voice to what you already have on your wish list, we can make it happen for you in your home. Contact us today. We can't wait to make this year, the year your home hits your design dreams.