New Kitchen Trends for 2022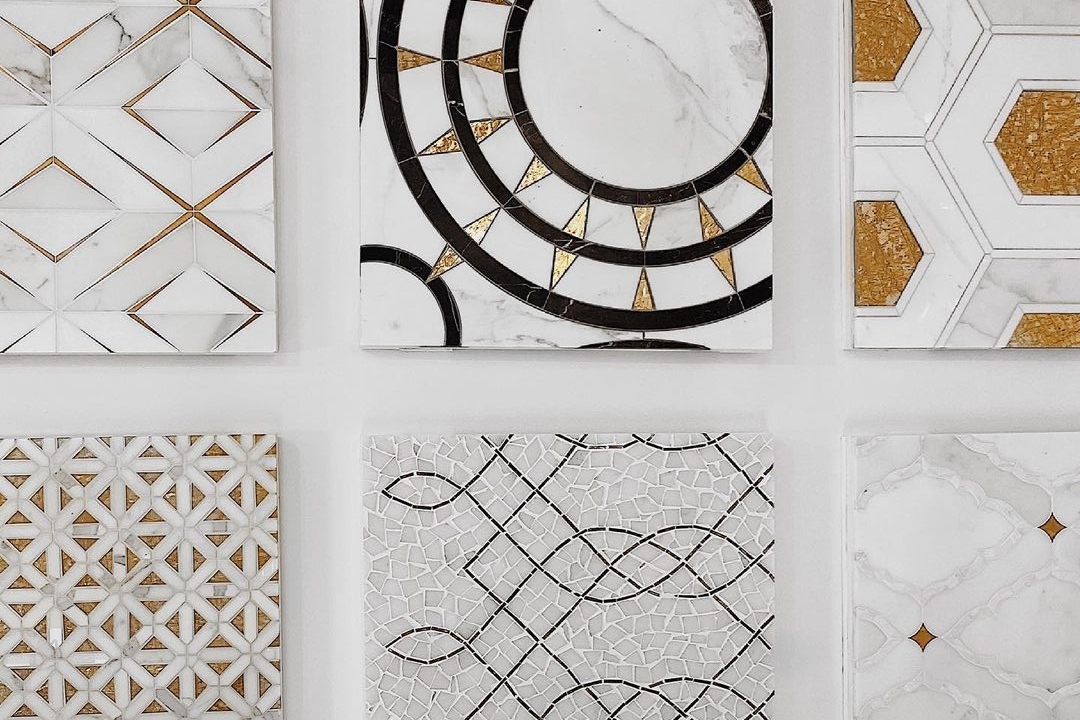 It's that time of year again, lovely: time to look ahead to what the next year promises to bring in the form of interior design trends. Today, I'm focusing on kitchen trends – what we're seeing, trends that are staying, and what's on its way out. Let's dive in!
White Kitchens Have Staying Power
Here at the end of 2021 and into 2022, we're seeing warm white kitchens continuing to be a strong feature in traditional and contemporary design trends. White kitchen cabinets are classic, and the innovation we're embracing these days comes in the form of face fronts. Slab doors for a contemporary vibe; Shaker doors with either wide, or super slim, styles. We're seeing Shaker doors inlaid with a variety of metal mesh detailing: think tight mesh grids in silver overlaid on a wood, mirror, or glass shake door front.   
The overall movement in the white kitchen is innovation with more "jewelry." That could be patterned backsplashes, tremendous style innovation in eye-candy pulls and knobs, and of course, kitchen lighting statement pieces.
Make a Statement
Speaking of statement pieces: Cabinetry door pulls have grown in size. Replacing the standard 4-inch long pull are newer bolder statements 6 or 7 inches long! Options in metal finishes have continued to innovate with leather-wrapped, shaped, and acrylic pulls. We've even seen bamboo pulls in some spaces. Let me tell you, in the right kitchen, any of these mentioned here are amazing.
In terms of metal finishes, polished and brushed nickel is still a classic, as is oil-rubbed bronze, and brushed gold finishes. On a Shaker-style door – the most popular style these days – a great pull makes an impact without sacrificing style and functionality. Remember, you can always switch hardware out in a couple of years if you want to lean into a trendy-trend now without the angst.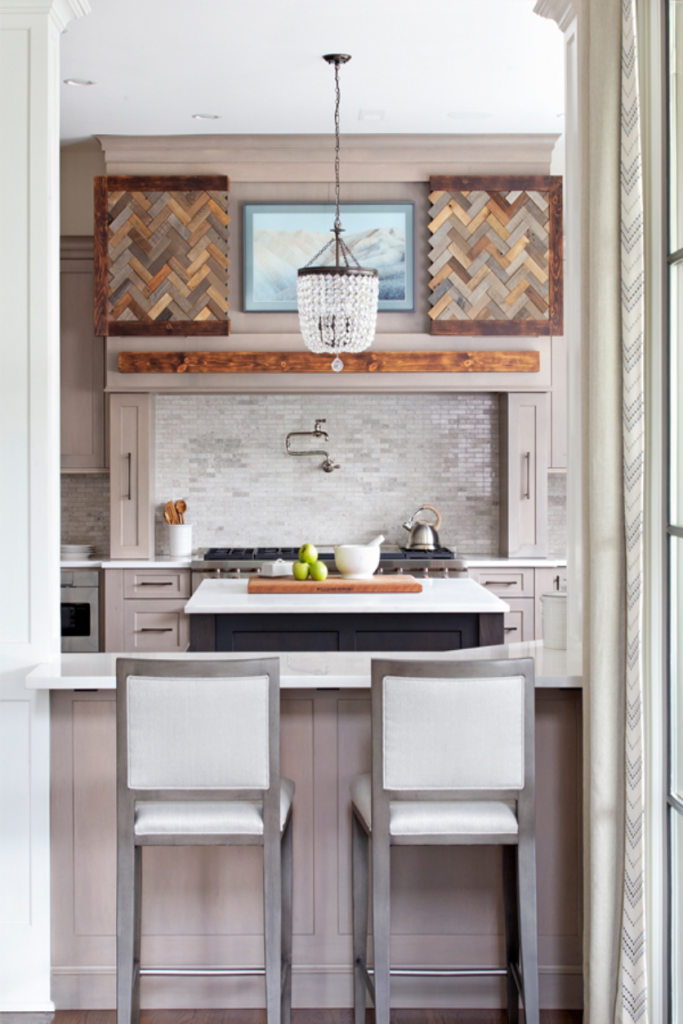 Discerning Use of Color
Kitchen islands are still the perfect place to saturate color. We continue to see painted blues, greens, grays, and black as solid choices in two-tone kitchens.  Equally, a beautifully stained ebony island brings the warmth of the wood's natural grain into the space – a great compliment to white perimeter cabinets if you're leaning into the black and white trend.  For design lovers in California or Texas cities, stained color is coming in by way of lighter stained white oak slab doors: pale.  Imagine a white kitchen accented with a bleached oak island, a fresh organic look. It also pairs well with industrial elements like barstools or lighting. 
Lighting Trends in the Kitchen
Lighting trends have also shifted from smaller to larger formats. Rather than three small 6-inch pendants at the island, we seeing two larger,  more style significant fixtures, sometimes 12 or 16 inches in diameter. For the very large island in a super-sized kitchen, you may see three large pendants or an exciting sputnik-inspired fixture. 
Tile Trends
As we've discussed in other trend forecasts, we continue to see using slab material as a backsplash with the bounds being pushed further by extending slab to ceiling beyond a cooktop. Big impact and not without cost. If you still love the look of subway tile, it's still around! We're seeing it ever larger formats, in a straight stack or accented with a colored grout which makes whatever the lay-in pattern pop – straight lay, brick lay, or herringbone.  
What's Out
Gone are tumbled stone backsplashes and dark, red-stained cherry wood. We've long seen an end to Tuscan and French Provincial styles – our clients don't ask for them anymore. Another trend that has seen its way out of new kitchens is the 2-step color process in cabinetry, meaning glazes.  Simpler, sleeker choices with a focus on stellar details dominate kitchens these days, and the effect is, in a word, fabulous.
Kitchen renovations are big-budget projects, so before you start, it's helpful to identify your budget. And because we love you, we are sharing my Luxury Project Budget Checklist for Success! It's yours for free when you sign up to receive IDH inspiration right in your inbox.