Maison & Objet Design Trends Report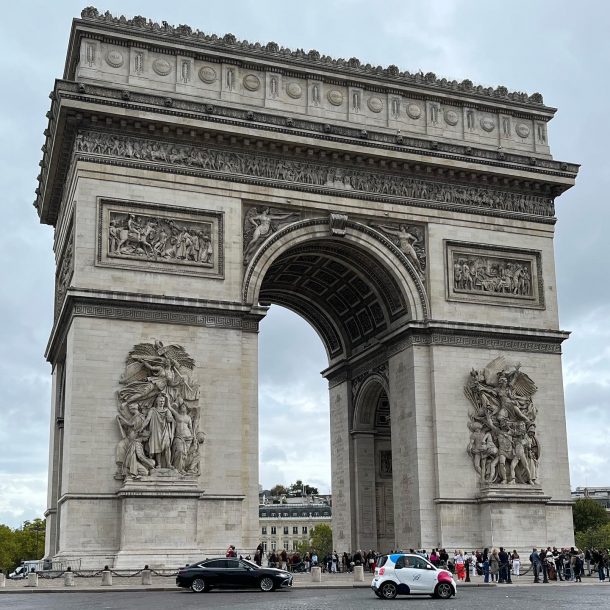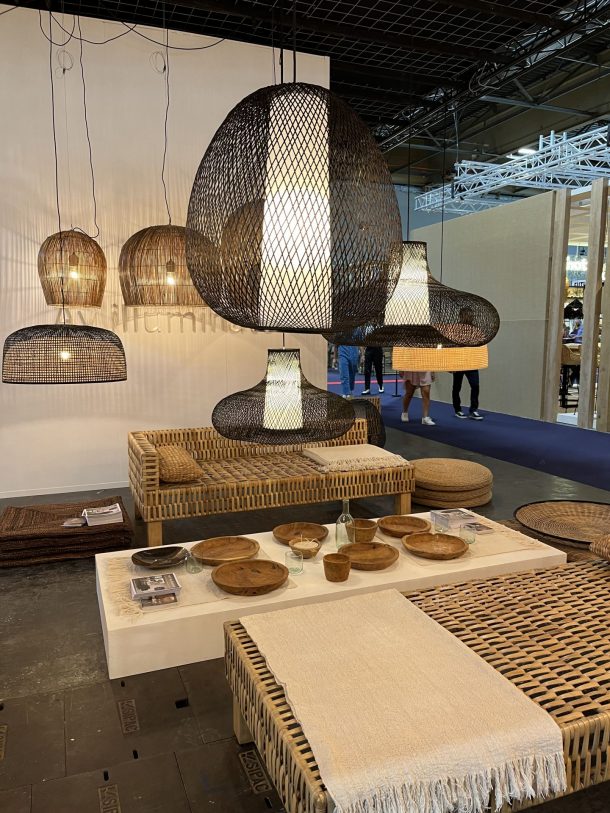 Ah, Paris! You have undoubtedly heard the songs and rom-coms reflect on the beauty of Paris in the springtime…. but let me tell you, Paris in the fall is equally glorious! Every couple of years, come autumn, our team has the fortunate excuse to hop on a plane to attend the world-renowned Maison & Objet design show. Of course, we take time to enjoy the exquisite architectural eye candy, the fantastic food, and the drool-worthy fashion but as you know, design is our FIRST love, and this show does not disappoint! The energy is palpable as the devotees flock to this creative Mecca, all in search of the answer to one common question: WHAT'S NEXT IN DESIGN?!? Grab your French-pressed coffee and settle in…because it's time for the big reveal. As we meandered through the streets and public transportation stations on our way to the show, we were already noticing the emerging trends. It was as if everything, fashion, hairstyles, and make-up has softened: clothing is more relaxed, comprised of more earth-friendly, somewhat bohemian textiles. Even the most "put together" Parisians had free-flowing hair and nude makeup replacing harsh slicked-back buns and bright lipstick. It is almost as if these last few years pushed an international reset button and the universal reaction was to pay homage to Mother Earth and return back to nature in some way. As we rode the train, we contemplated these early observations of street style…and immediately knew what to expect as we strode through the gates of the design show.
The street-style appetizer was indeed a soothsayer of the emerging design trends…but much to our delight, there was an added twist. As our eyes took quick inventory of the welcoming booths, we observed the expected soothing tones and textures that echoed into the streets, however, the calming palettes were often punctuated by bold jewel tones! Saturated shades of emeralds, garnets, sapphires, and rubies were indeed the jewelry of the otherwise subtle vignettes. It was the perfect juxtaposition, creating a level of sophistication in the interiors that oozed confidence. Classic and modern styles alike – the bar has indeed been raised.
We all notice the comings and goings of trends and love to remark on their cyclical lives, but it was the implementation of these staples that created an overall aesthetic that was genuinely unique and fresh. The color palette, although familiar, seems to have transformed. It is as if that palette has grown from what in hindsight seems juvenile, into a much more sensual, grounded, more mature version of itself.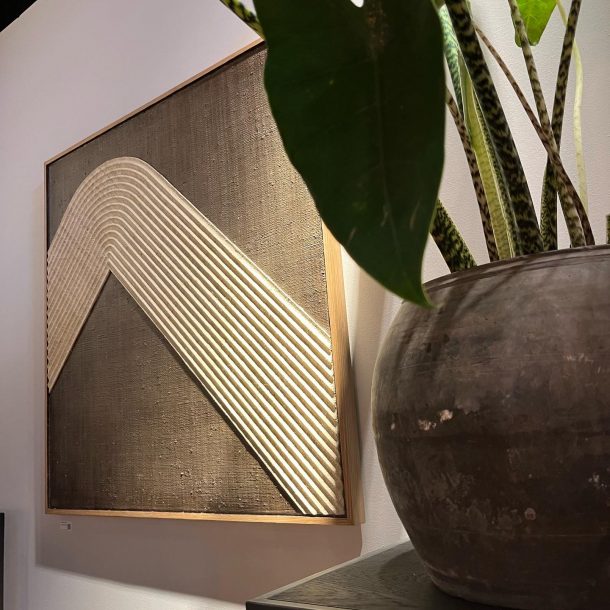 Sumptuous bouclés playfully bounce off neighboring slubby linens, tastefully accessorized with Raku pottery and wrought iron. Reserved splashes of sparkle peek through periodically – the occasional gleaming brass hardware or gleaming lucite table offer a demure surprise. The entire vignette exudes a certain effortlessness, flawlessly bathed in almost aethereal light cascading from dangling rattan pendants. The sensual smoky mauves and warming rust tones muddle seamlessly with jewel tone accents, all melding together for a look that almost audibly murmurs "come hither" …the epitome of the infamous Parisian je ne sais quoi.
We are HERE for the breadth of style, texture, and materials that are being implemented in design. There are so many options, it is as if anything goes….the key lies in HOW the players are directed! We saw silky wooden chairs devoid of any finishes paired with lacquered cocktail tables. Linen layered with crushed velvet. Dainty lace window panels draped lazily in front of black metal panes…It was the contrast in materials that conjured impeccable dimension and sophistication.
Our final buttery croissant leisurely enjoyed, we begrudgingly boarded my flight, all internally crying out, "au revoir!", in unison. However, now that we are back stateside, we are all flush with ideas and inspiration! Stay tuned for upcoming blogs where our team breaks down the most current trends regarding color, structural lines and texture!
Paris is always a dreamy experience, however, we are equally excited to attend our yearly domestic furniture market in High Point, NC. It will be interesting to observe the ways that the international trends have translated specifically to the US market; we will keep you posted!
If you are needing some design advice please don't hesitate to reach out; my team and I are just a click or a phone call away!