High Point Furniture Market Pt2 – Color Trends
As we continue to take you through the Trend Report from the High Point Furniture Market 2022/23, welcome to part 2 of our 4 part blog series! In part 1 of our coverage, we discussed the hottest Design Styles that we saw at the show and continue to see developing nation-wide.
In this particular blog we are diving into the latest color trends for 2023!
"What Color is Trending?" is always one of the biggest questions and concerns for design consumers, and with good reason. Color is a major part of the story, in any interior or exterior space.
Mirroring our visit to Maison & Objet (Paris), the US Market also leaned into earth tones this year! Black and cream, accented with toasty rusts and welcoming beiges transcended showroom after showroom. Stark white was almost nonexistent, replaced by creamy ivories and soft beiges.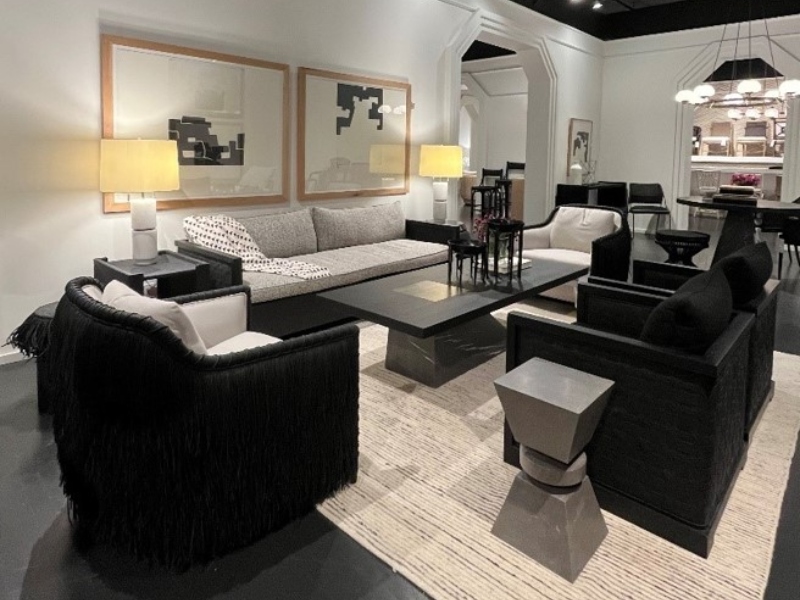 Although gray was not nearly as prevalent at the European show, please note from the photos below, that it remains very much in play here in the US Market. However, it is being used in a much different way as in years past when gray completely dominated.
Today, gray is still showing up in the accents – in artwork, a side table or perhaps a piece of upholstery, but is not nearly as pervasive as it had been in years past.
We did find, however, that the US design lover has a craving for color! The palette was similar to what we observed in Paris, but with markedly more saturated intensity.
Remember the photos included in the Maison & Objet Design Show Blog about color? As you can see from the wall of leathers below, we have basically the exact same palette, BUT with much more "oomph"!
Obviously inspired by nature, sumptuous emeralds, blushing beiges, whispering blues and cozy camels made for interiors seemingly plucked from the minds of the divine!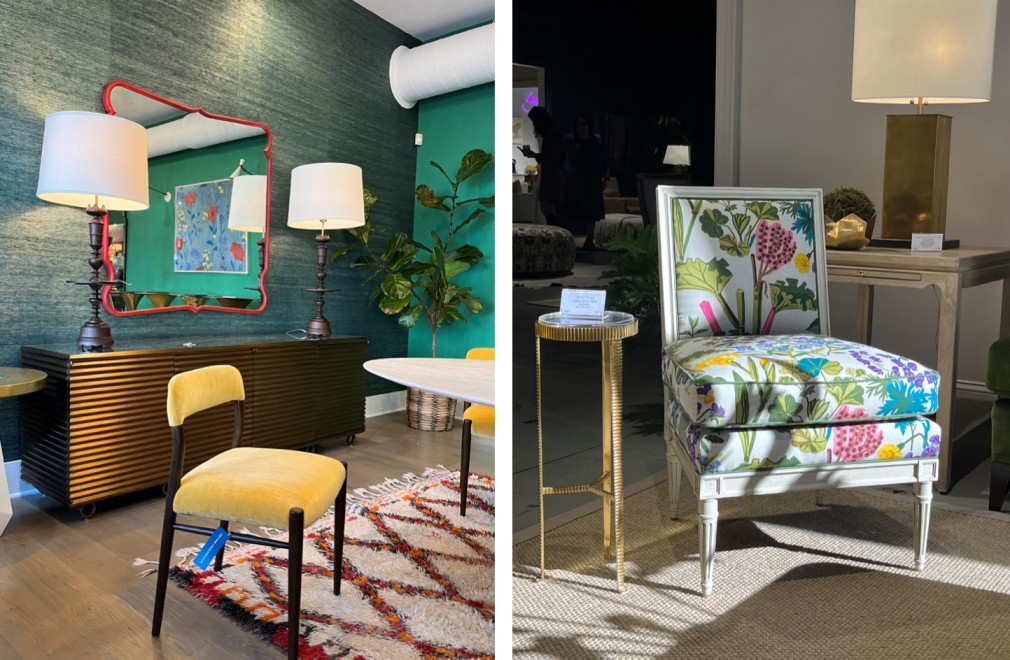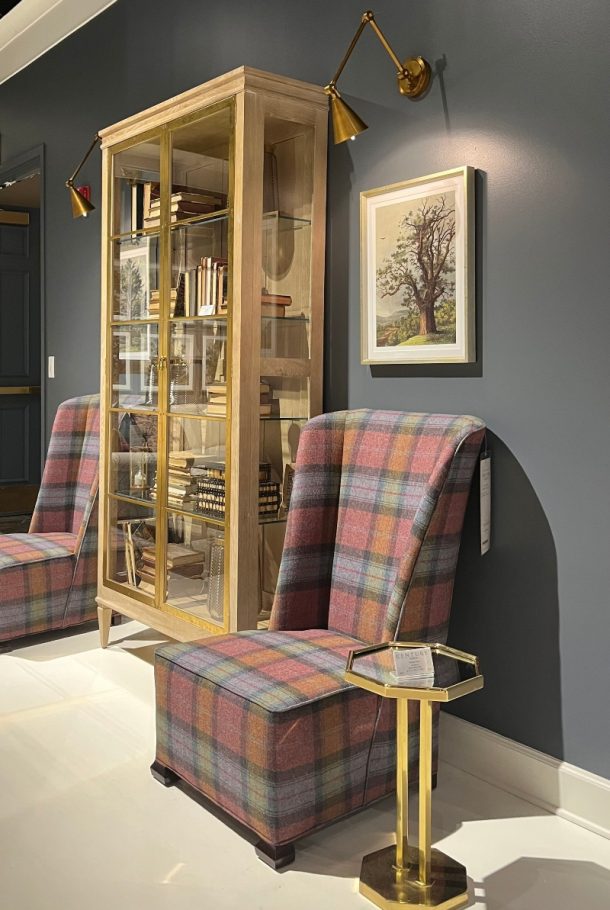 Although the bright and "poppy" colors were definitely evident here and there, their muted siblings were seen more consistenly throughout all of the High Point showrooms.
Demure blues, quiet beiges, and subtle mauves replaced moody navies, chocolate browns and deep burgundys creating vingettes that can best be described as "softened": cozy and serene. This color palette paired nicely with the more natural finishes that we often observed and continued the over-arching inspirational theme of "retuning to nature".
The most popular of the softened hues were the mauves, the serene greens and most definitely the cozy adobes. Pick ups the latest paint decks from Benjamin Moore, Farrow and Ball or Sherwin Williams and you will see just what we mean!
Join us for part 3 in this High Point Market Design Trend series, where we discuss what Materials are trending for this year!