Nourishing the Soul Through Specialty Spaces: How Our Interior Design Firm Creates Home Sanctuaries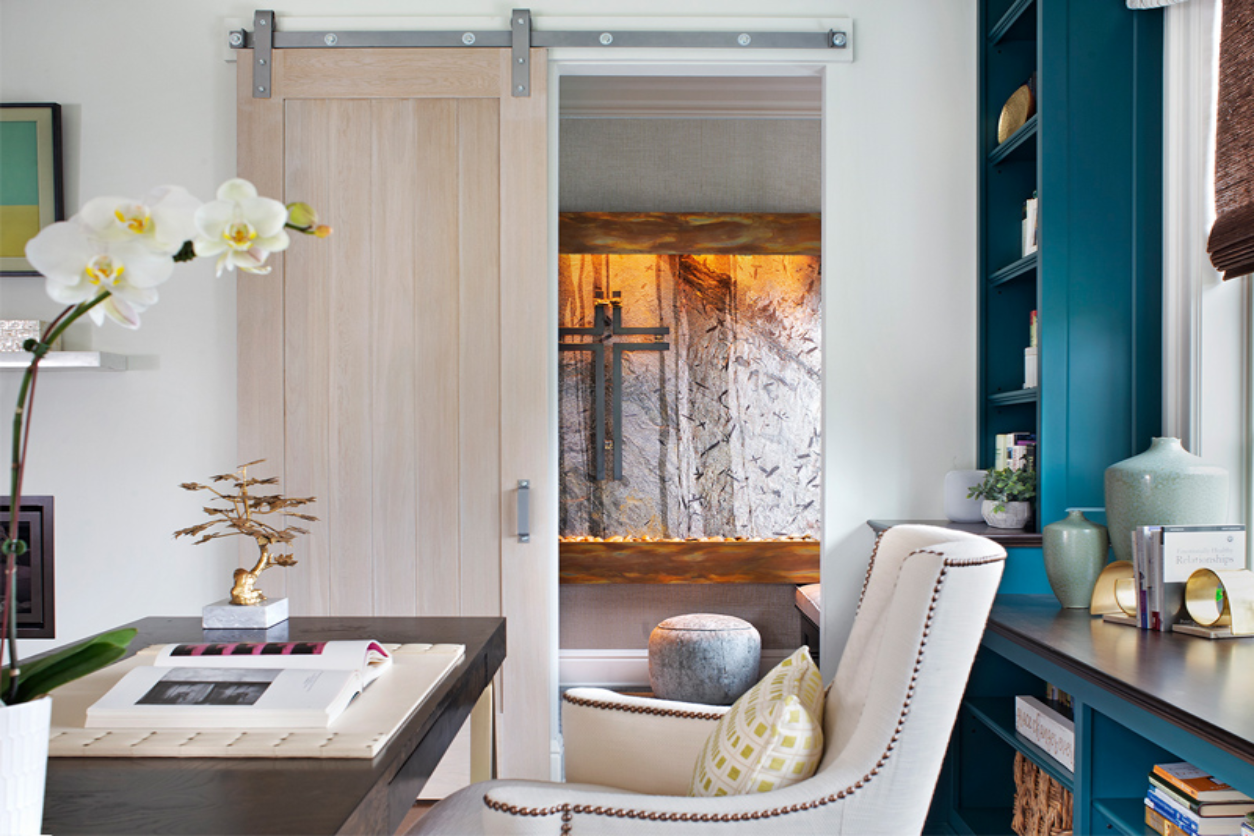 Lovelies, I was recently reminded of an article that I wrote for Newtown City Lifestyle magazine about specialty spaces in a home.
Let me tell you, I will never NOT be giddy about these types of spaces. I am SO inspired and energized by these extra-special, in-home havens our interior design firm creates for our clients.
Think peaceful prayer and meditation corners, inspiring art studios, the ultimate home gym, a luxurious wine cellar, and the list goes on!
Soul care through interior design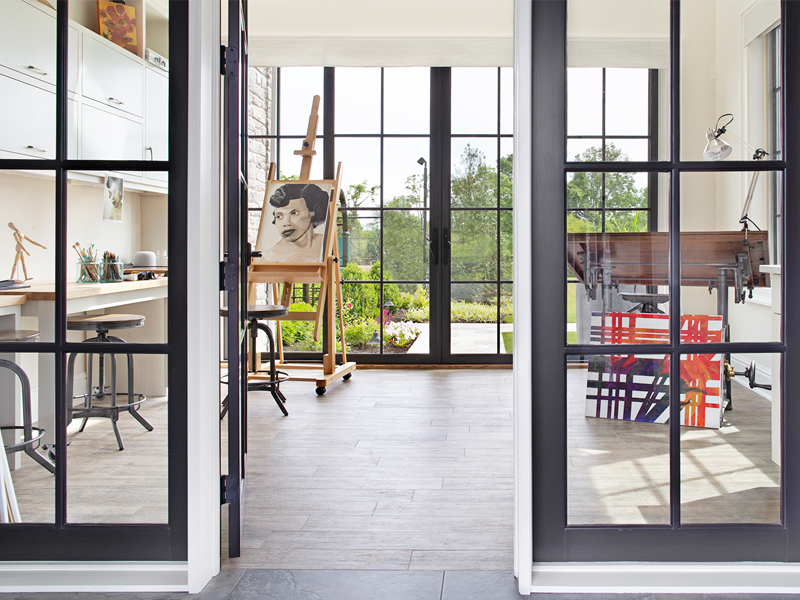 We know that interior design, when masterfully done, can be a driver that impacts our mood and our daily "experience" at home.
This couldn't ring more true than when it comes to specialty rooms, because they are often so intimate and individualized to the owner. What do you love and prioritize? In what ways do you recharge your inner batteries away from the world? How do you like to entertain? This is where these spaces shine.
Even a square box of a room can become something spectacular, something restorative and nurturing, with strategic interior design.
At IDH, we approach these dedicated spaces just as carefully and eagerly as any other room in your home. We really get tickled when we get to flex our design muscle here.
DISCOVERING YOUR DESIGN FINGERPRINT
Part of our approach includes a discovery process for your Design Fingerprint, which is like your design DNA. What do you crave in design? What aversions do you have? How do you experience the world? All of this greatly impacts the design of your specialty space!
We also delve into texture because what you feel in a space — tactically and visually — impacts your experience. Do you want a soothing space? Something energizing or luxurious? Texture is part of the driver for creating it.
Naturally, color plays a big role, too, with different color depths and combos all impacting the mood of a room.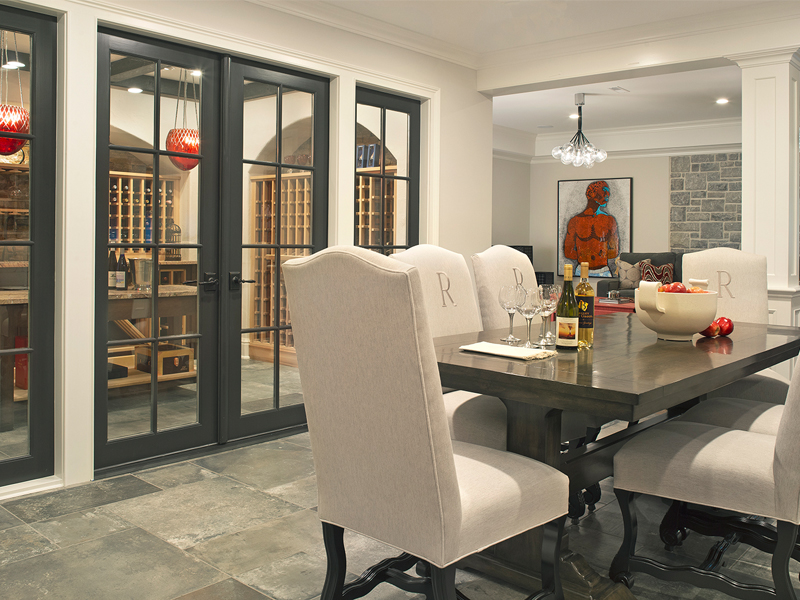 OUR PROCESS IN ACTION
Let's explore a recent project where we created the ultimate yoga studio. The hero element — the wow factor — in the room was a staggered series of woven globe fixtures that hung in a cluster like sculpture in front of a marvelous cork accent wall. This play in textures and soothing wow-factor completely reflected our client's Design Fingerprint!
We also implemented natural, calming elements, colors, and textures in the space, including bamboo flooring and grasscloth, staying away from any harsh lighting for the ultimate Zen experience.
Another incredible specialty space that rocked our worlds was a small-but-mighty prayer and meditation room. We designed this transformative space with organic textures mixed with luxurious touches of soft, comforting velvet.
Of course, our color palette rested in the realm of sky blues with pale creams and sands. The most impactful element was a cross-shaped water feature that we designed with a local metal artist. Just enthralling! It nearly brought us all to tears!
—
No matter what types of spaces bring you joy, we're just giddy about diving into this creative process together. Take a peek at our portfolio of specialty rooms and let's chat about creating a nourishing space for the soul in your home!