Converting Any Space Into A Home Office Haven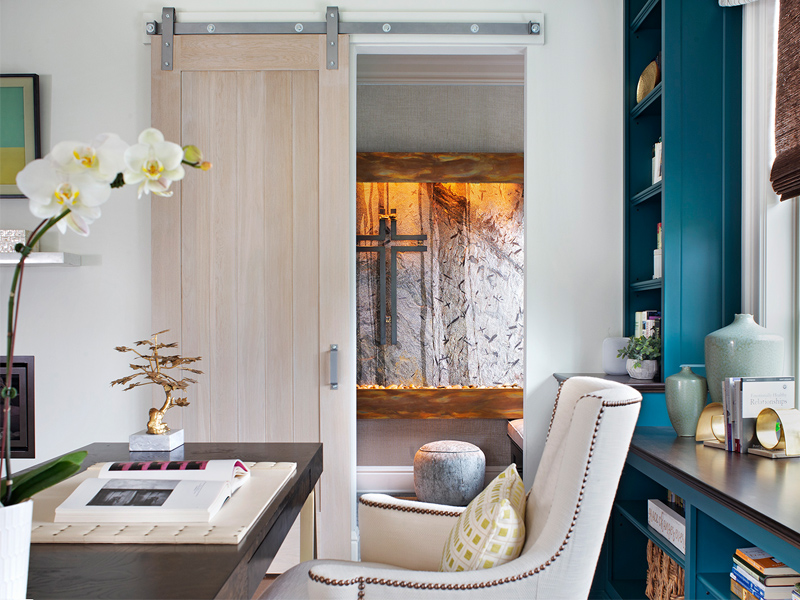 It's no exaggeration to say we're living and working very differently these days! If you've been holding out on creating a more permanent home office, it's time to consider converting a space into a high function and beautiful place to work. As the owner of an interior design firm, I get a lot of requests to create home offices – havens really – that are a dedicated workspace. Reading this you may think that's difficult to do in your home. SO in this post, I'm going to reveal some pointers on converting a number of different spaces into a home office. Some spaces convert better than others so I hope I inspire you to look at your home a little differently.

Spaces That Convert Well
Let's start with rooms that do convert well to a work-from-home haven. Spare bedrooms are, by far, the best spaces to transform into a home office. For one thing, they have four walls and a door – instant privacy and separation from the rest of the house! Another benefit is the closet. You can outfit a single or double closet with file drawers, boxes, and shelves to organize necessary papers, office supplies, and even unsightly printers.
If a spare bedroom is simply out of the question, a room in a finished basement is a great option. While you'll have a challenge with lighting, carefully selected lamps and a gorgeous mirrors that bounces light around the room can help mitigate any issues.
Avoid These Rooms For Your Home Office
It can be tempting to convert your dining room into a home office, but I urge you to reconsider if you have any other option. Often dining rooms are short on wall space, often containing one wall that has a least one window on it and another wall usually dedicated to a sideboard. Beyond these, there are openings to a kitchen, possibly a living room or foyer. Furniture placement becomes a challenge as does privacy, storage and noise level distractions from nearby high use rooms like the kitchen.
I do recommend that you avoid the master bedroom at all costs – even if it has sitting room beckoning. It's mentally exhausting to be that close to work all the time.
Other Options For A Home Office
Don't be discouraged if you find yourself without a spare room that seems like the obvious choice. I had a design student of mine who we guided recently to convert an unused portion of her second-story foyer (yes, you read that right) into a cozy study nook. It was truly creative!
Thinking outside of the box is the genius of excellent design If you need help creating a work-from-home office haven, our full-service interior design firm is ready for you! Contact us today to get started.