Luxury Couple Design Inside and Out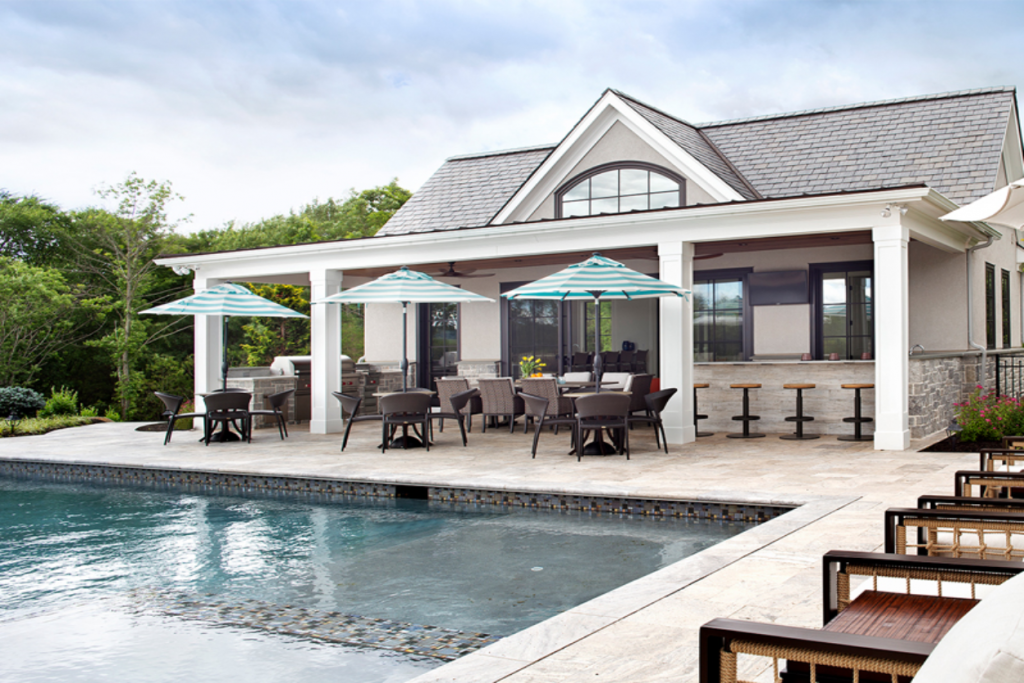 Before you work with a luxury interior designer, you and your spouse, or partner, should consider a few things first. Throughout your couple design project, you'll need to have meetings to decide on finishes, furnishings, lighting, doorknobs, paint color, tile patterns…the list goes on. Determining what's most important to you both and making sure you're on the same page will help you to have the best custom interior design experience possible.
I mastermind with several designers across the country, so while speed bumps like those I discuss below haven't happened to our company, they have happened to equally successful designers. I'm grateful for their candid stories and, beyond my own logical ruminations, their proof positive about what does and doesn't work when designing with your plus one.
Decide Who Will Be The Creative Lead
As you decide to start your custom interior design project, discuss between you:  Will someone be the "creative lead" for all or most of the project? Will someone take the lead in making decisions for the design? Some couples want one or the other person to be the key contact and make all the pair's decisions. Other couples have more of a 51/49% split on their space, with that split changing from one partner to the next, depending on the room or issue. For instance, the kitchen may be more important to him as the cook, while the dining room may be more important to her as the entertainer. I recommend you determine what's most important to you both before deciding who will take the lead on creative decisions. A glass of wine and a charcuterie board are helpful during these discussions!
Discuss Who Will Be The Financial Lead
I often talk about the importance of setting a budget range prior to the beginning of any project. With that in mind, our team, our team not only knows a client budget prior to our going signing with them, but we also believe it's our responsibility to manage and thus track all budget use and expenses for our clients. Even with this, you'll still need to make financial decisions throughout your project, within that line item projection.  
As I've said many times: it's nobody's business how your set your budget. But we believe that as your designer, it our responsibility to serve your budget.  And so, honest, easy budget discourse makes for great design outcomes and relaxed, happy clients.  BUT – it all starts with YOU as couple. What's your budget, and who is the financial lead? OR, are you both equal partners on the finance side?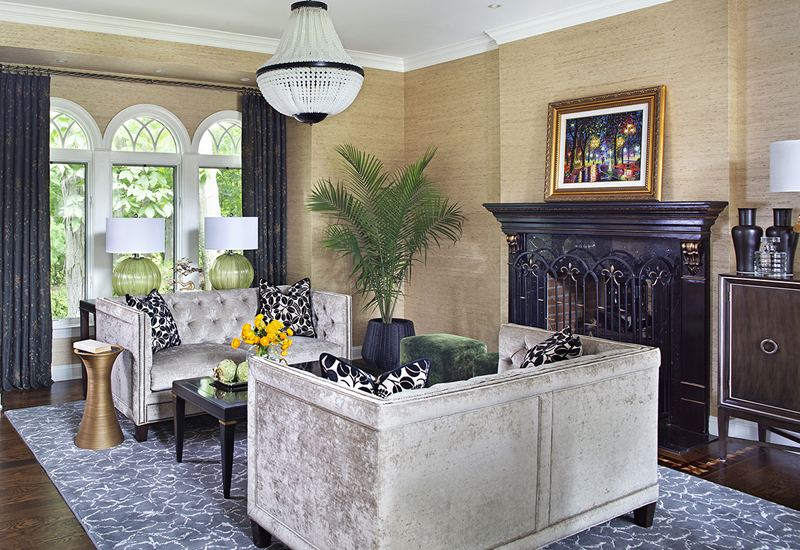 Don't Forget About The "Boring" Decisions
Custom interior design in any project is exciting, fun, and creative. Yes! But, particularly in new home construction or renovations there are a few tedious meetings amid the fun to select, to name a few,  door hardware, window grills, millwork, siding color, exterior stone, or stucco color. (Stucco is my bad word of the day, but that's for another blog entirely…) The point here is that everyone loves selection meetings involving furnishings, rugs, art and the things you've been dreaming about. BUT, finishes are mission critical and need to be addressed.  They are the bones of any space!
Decide Together
Hands down, the designer-client relationship is the foundation of the project. Make sure both of you are aligned on the kind of designer you want to hire and that you both agree on a selected designer before you sign with any design team.  To do otherwise (i.e….she wants a particular designer, he doesn't) puts the designer in a no-win situation. Thankfully, this has never happened to me, (nor would I accept the project if I suspected it was an issue) – I know several design professionals who have been caught between the proverbial rock and a hard place with couples who didn't both love the designer.
What Not To Do
Please don't play "good cop/bad cop" with your designer. I've seen the effects of this with some colleagues, and it just adds unnecessary stress to the situation. You should be able to talk to your designer about any concerns you have as a team. 
I laugh as I write this, but please don't bring your mistress to your meetings! This actually happened to a colleague – can you imagine?  Talk about cray-cray. (I'm keeping it clean here, but have a few other choice words that come to mind. ) Also, I'll go out on a limb here to say it's ideal to keep design decisions just between the two of you  – or any relative who is living in the space and whom you want to have a say (i.e.: your son for his room; your mother-in-law for her guestroom or apartment). BUT, if you need to have your sister, mom, or bestie in the meetings with you and your significant other – you are going to create unnecessary churn and frustrate your designer. 
Finally, I always find it's best not to let the team see any marital stress between you. It puts a major strain on the team and the whole project if you can believe it.  Custom interior design can put a lot of pressure on the two of you as a couple – it's a big financial investment, and there are many decisions to make. It's always best when you meet those challenges with a united front.
Remember,  IDH is with you every step of the way to create your impeccably designed home. If you're ready to embark on your own custom interior design journey, let's talk. I can't wait to hear from you.