Don't Move, Improve! Whole-Home Luxury Interior Design Renovations and Upgrades
Should I stay or should I go… It's a common ponderance we hear from homeowners who are going over the pros and cons of "loving it or leaving it," to borrow from the popular HGTV show you may know.
Perhaps it's a question you've even bandied about yourself!
Maybe you're a young family who needs more space but loves your neighborhood, your school district, the proximity to the office, or something else entirely.
Or maybe you're empty-nesting and you want a new-feeling, overhauled space, now that the kids have launched.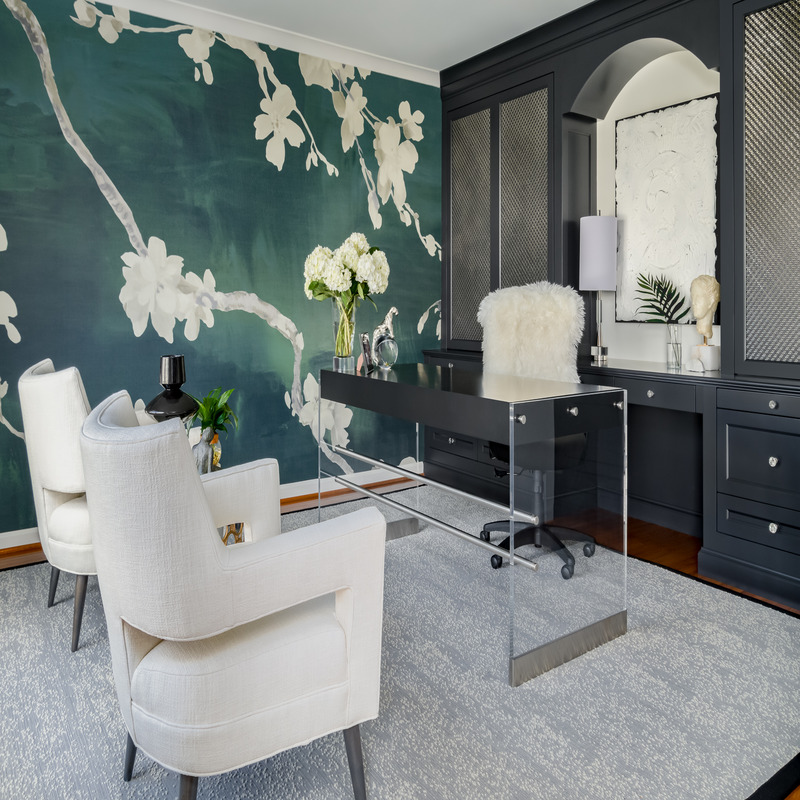 While the decision whether to move or not move is nuanced and highly personal, one thing we love to encourage our clients in is this: It is possible to radically improve your existing property through a whole home luxury interior design approach — if you choose not to call in the moving trucks!
Reimagining through renovation
Let's talk about the scenario where you DO have some land and leeway to add on to your existing home. Perfect! You can plus-up with some square footage that makes sense for your family's lifestyle.
Not only is this solution generally an overall lower investment than moving, but it also means you get to stay put on the property — especially if it comes equipped with the neighborhood perks you prefer.
Just like with every project, we always recommend a whole-home design approach to a renovation or an addition like this. That's because impeccable, holistic design does NOT happen by piecemeal. It happens via a comprehensive endeavor that creates rhythm and harmony and encompasses both a 10,000-foot view and an eye to every last detail.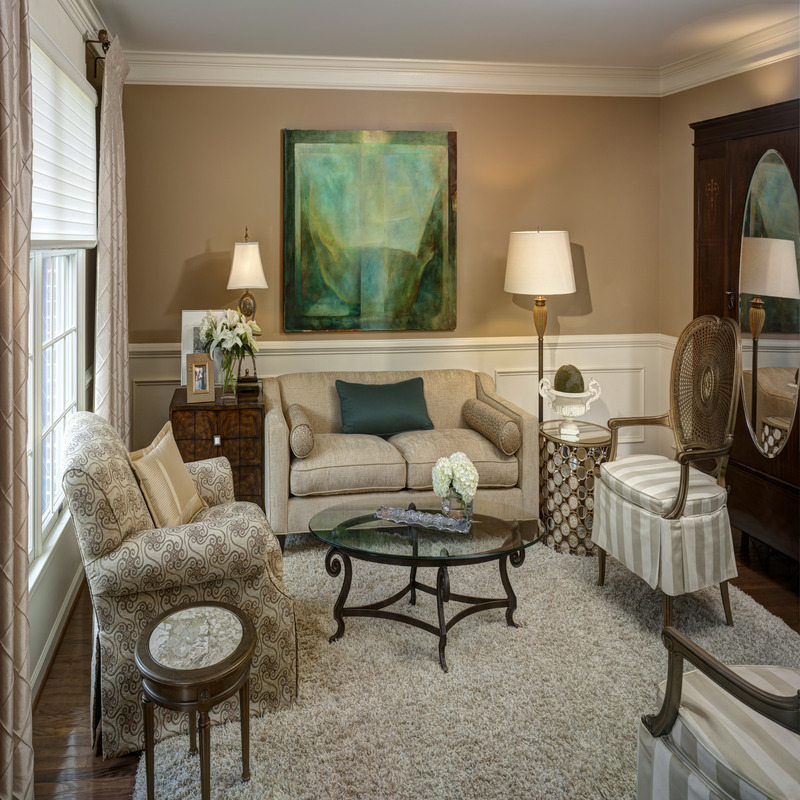 Reimagining without the wrecking ball
While a reno can work wonders, it's absolutely amazing what can be done without tearing down walls or taking out the hammer and nail.
Through the power of whole-home design, we can metamorphize a space in nothing short of transformative ways. We can move walls visually. We can make layouts feel bigger and more spacious without any construction.
We can even repurpose unclaimed spaces — for example, that unused formal living room can become an office-library-homework zone. The fourth bedroom can shift into a yoga studio or a game room with a great bar and media component.
We can also recommend a whole new suite of furnishings and finishes to upgrade each room into a renewed, tailored-to-you aesthetic that makes you feel as if you're living and functioning in an entirely new space.
—
So, to move or improve… that is the question. But the answer here is that I cannot even count how many times we've reimagined homes to be nearly unrecognizable in the best ways possible for our homeowners.
We love helping our clients move on up — in their current properties.
Whether a possible construction or add-on project is in your future — or you need to make better use of the home you already have — get inspired by our featured projects in our whole home luxury interior design portfolio and let's chat about how we can create an all-new lease on life in the home you have!